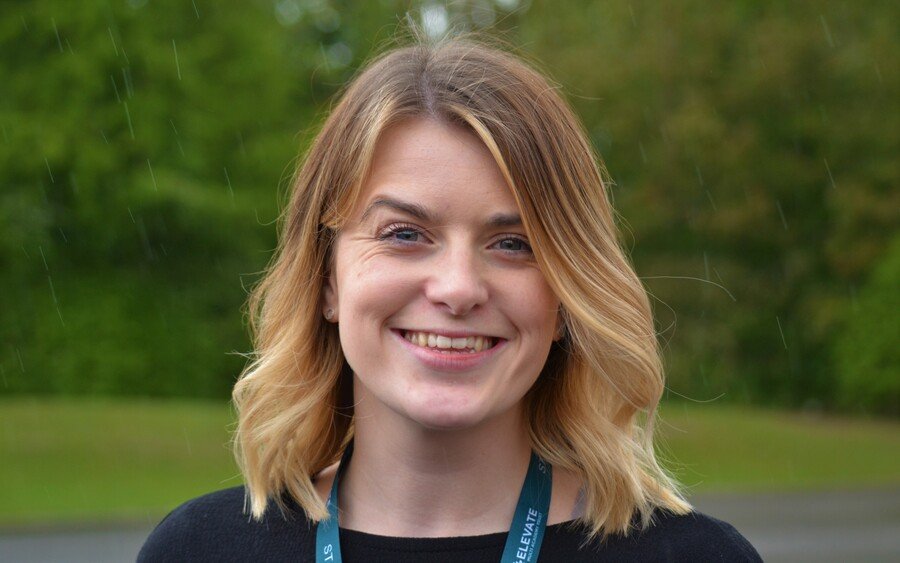 Hello, my name is Miss Jenkins and I will be teaching you in September! I can't wait to meet you all properly (although lots of you know me already from our superhero week and seeing your cheeky faces peeking through my classroom door!)

I used to teach Reception before I moved to Year 1, so I know all about what Reception is like and how you love to learn through play. Year 1 is a really exciting year group because we still have lots of time to play and have fun, but we also do some grown up learning too! You also have more responsibility and will have special jobs like taking the register and collecting the milk and snack.
My favourite thing to teach is phonics because I love seeing you all learning to read enormous words. I can't wait to spend some time with you all at Forest School before September, we might even have some story times too where we can share our favourite books. My favourite story is 'We're Going on a Bear Hunt', especially the bit where they creep into the cave!

When I am at home, I love going for walks and spending time in my garden with my friends and family. I also go to aerial hoop which I absolutely love (it is like a big hula hoop hanging from the roof where we do circus tricks and go upside down!) You will also find out how much I love my food (especially pork pies!)

Please let me know if there is anything you would like to find out about next year. I can promise you that we will have lots of fun, learn new things, and most of all, I promise to look after you just like Mrs Taylor has done this year.

Have a wonderful summer and I look forward to seeing all your smiley faces soon!

Miss Jenkins x
Please see the document below for the Medium Term Plan for our Big Idea-
' I am an artist'.
Click on the link below to go to the Year 1 blog. Here you will find lots of examples of learning and photos and videos of what we do: